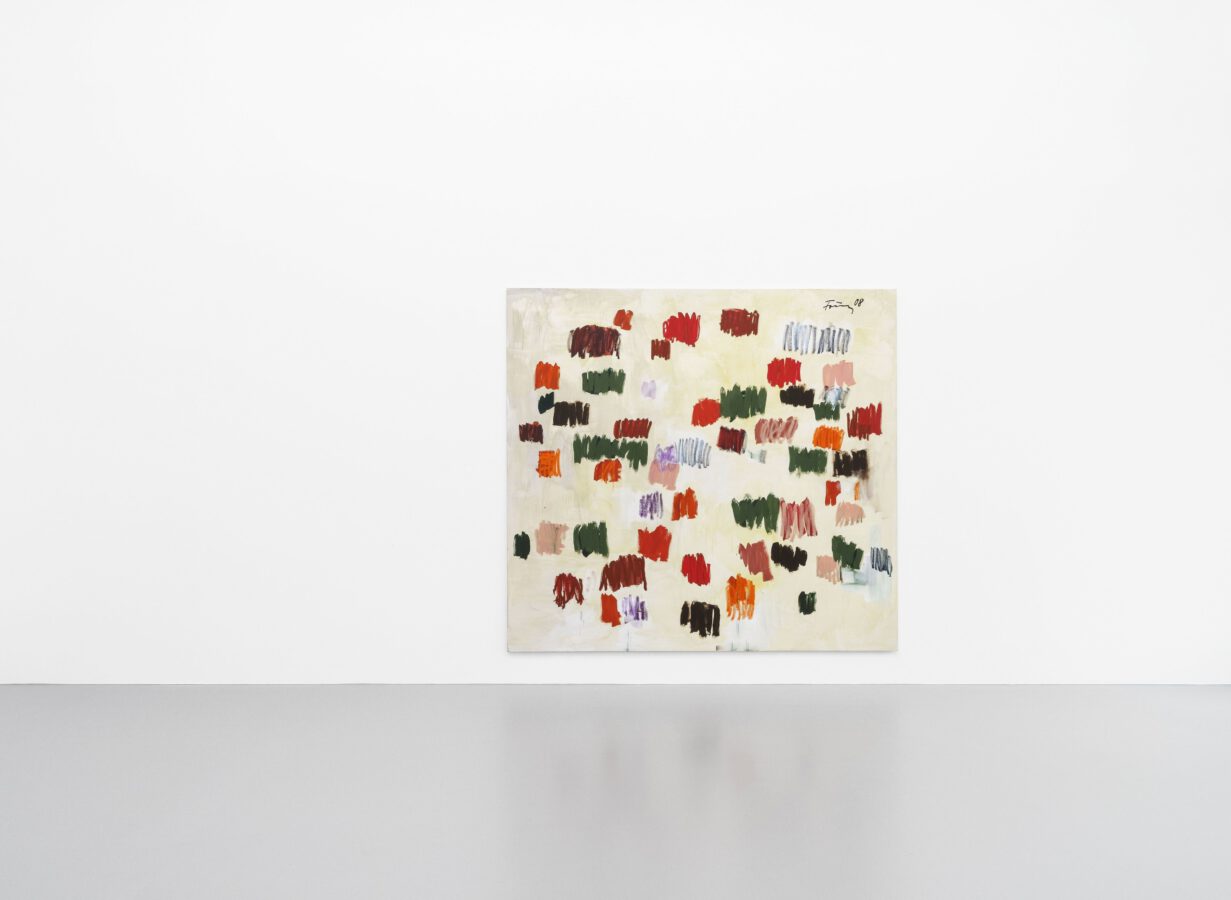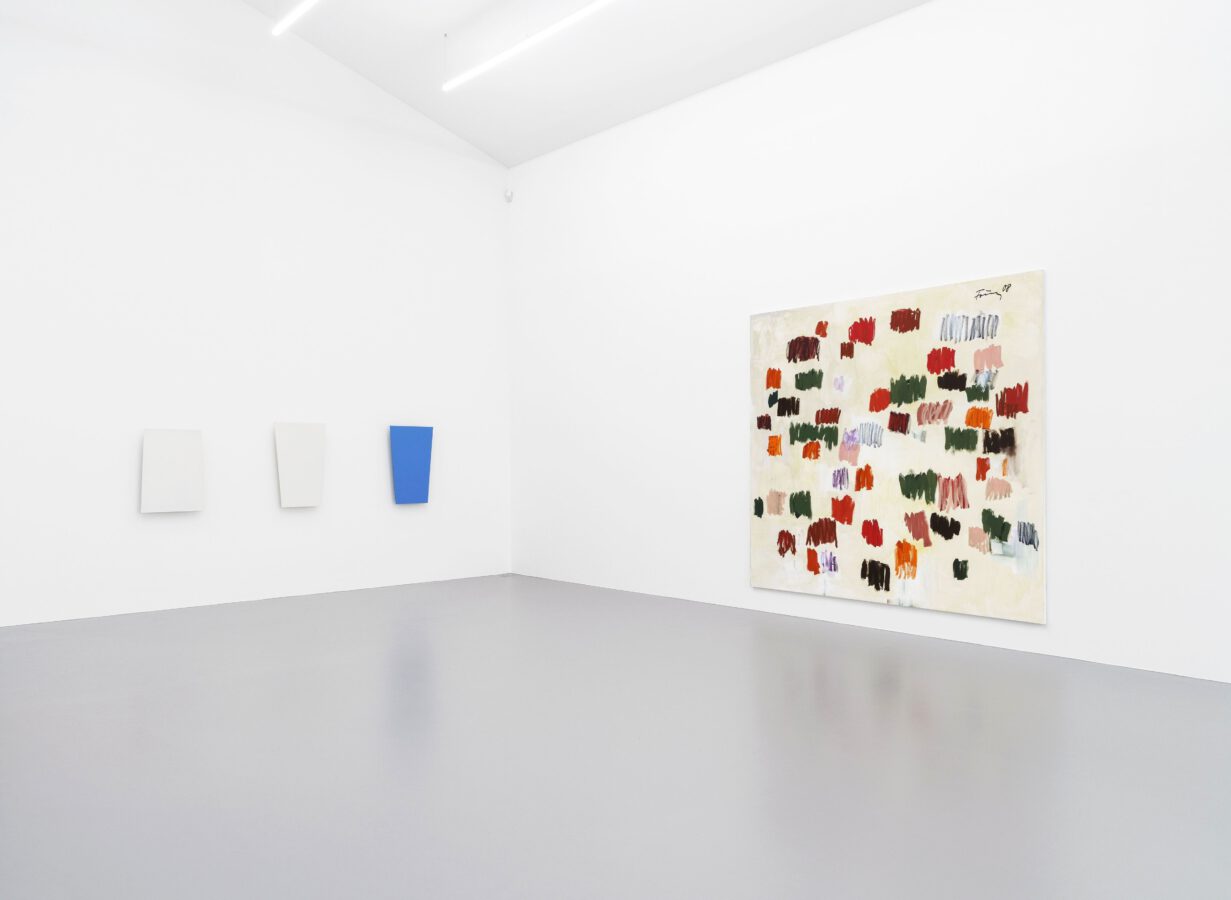 Madeleine Boschan / Günther Förg
Madeleine Boschan / Günther Förg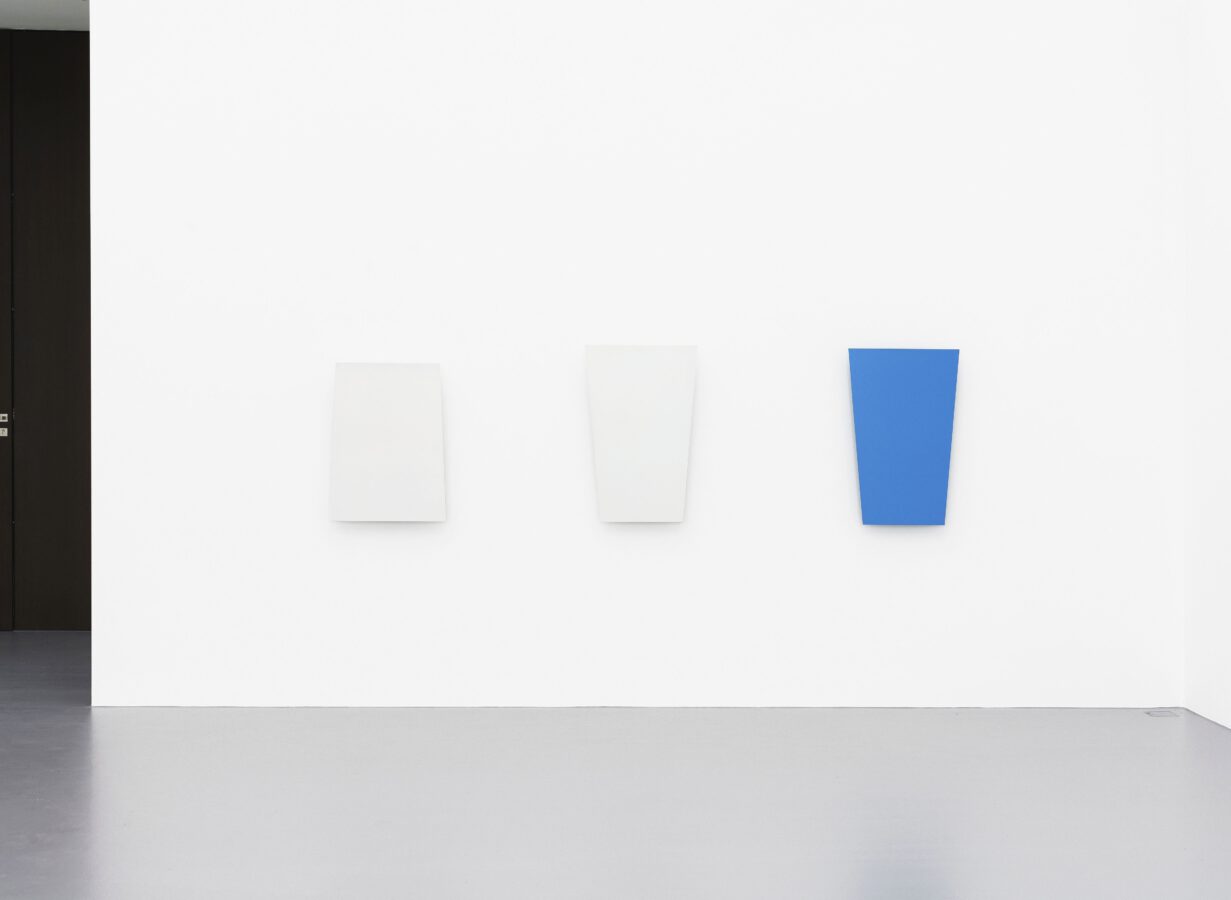 Madeleine Boschan
Madeleine Boschan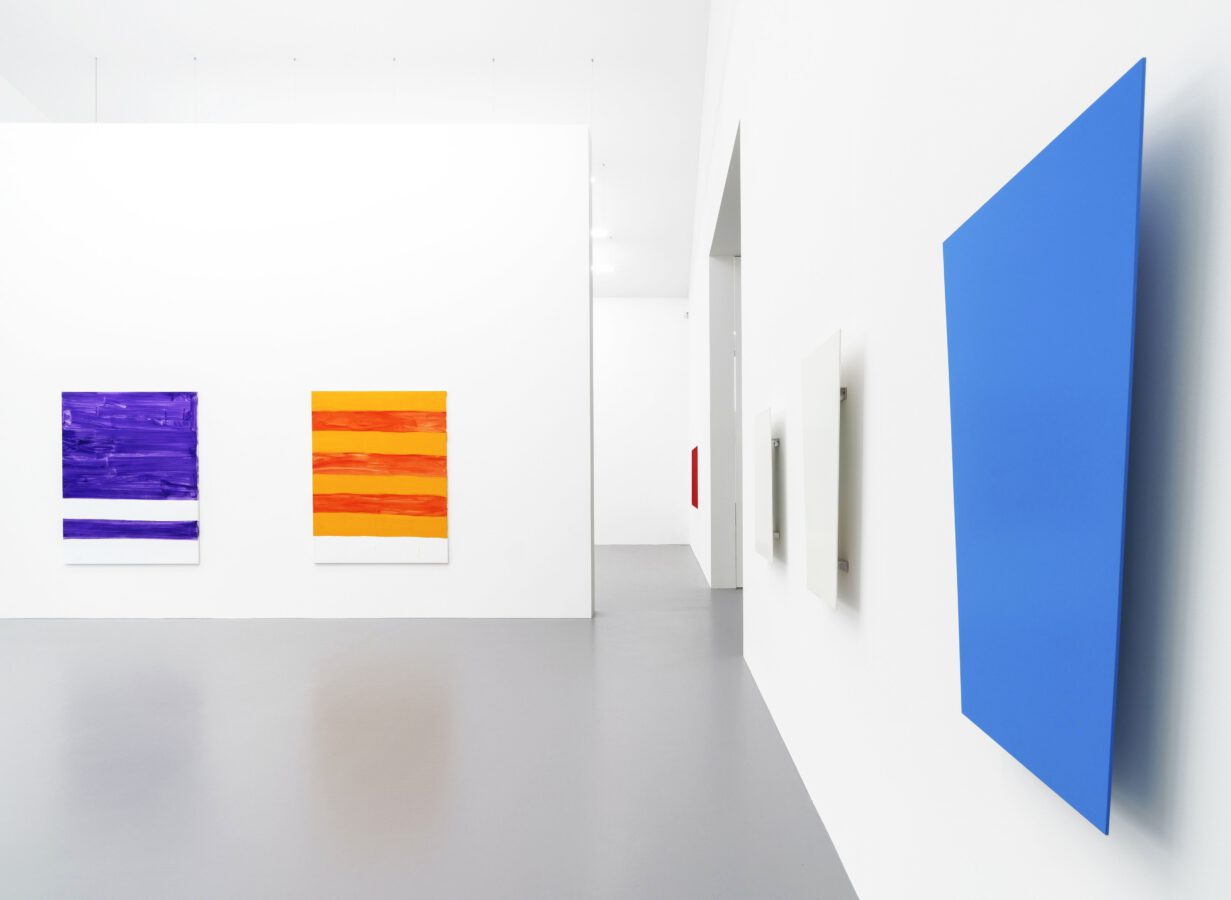 Beth Letain / Madeleine Boschan
Beth Letain / Madeleine Boschan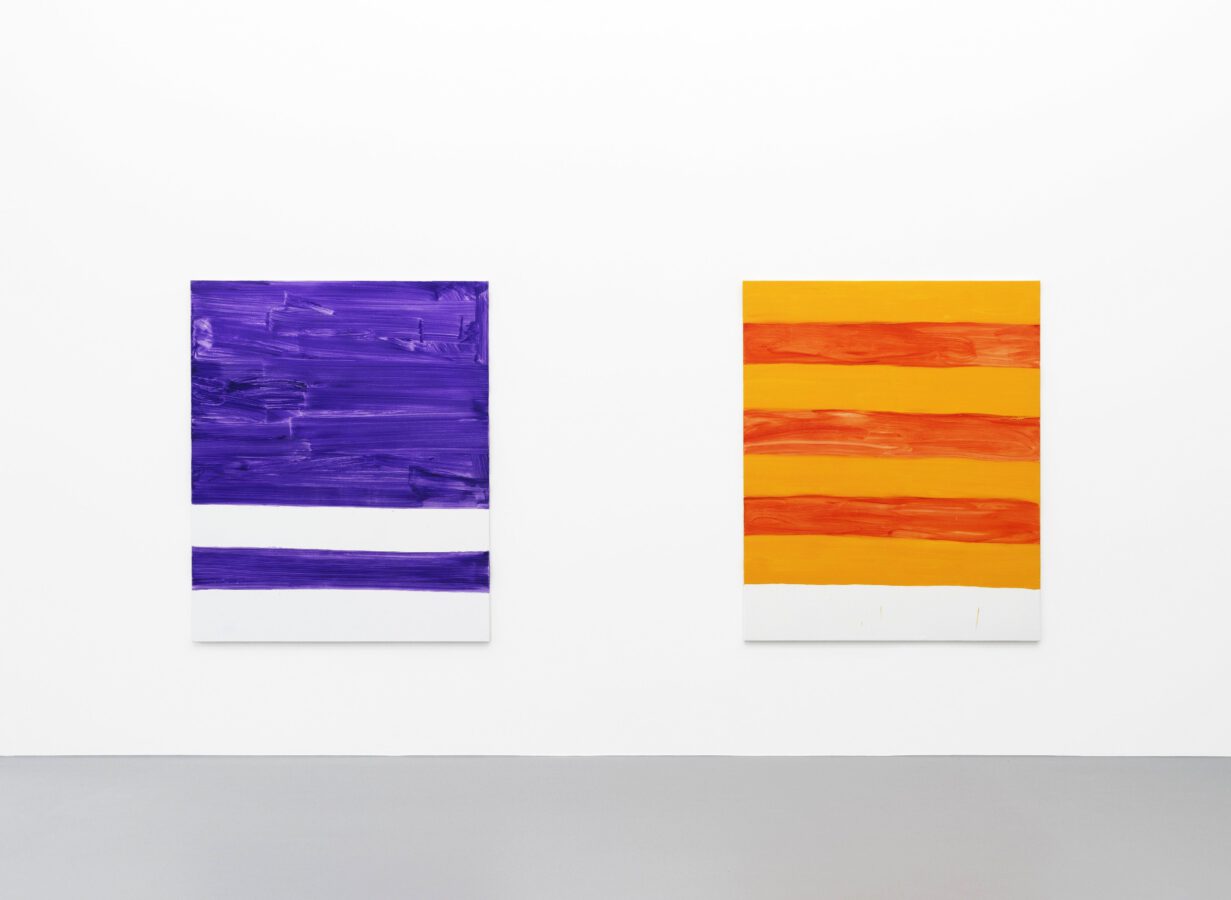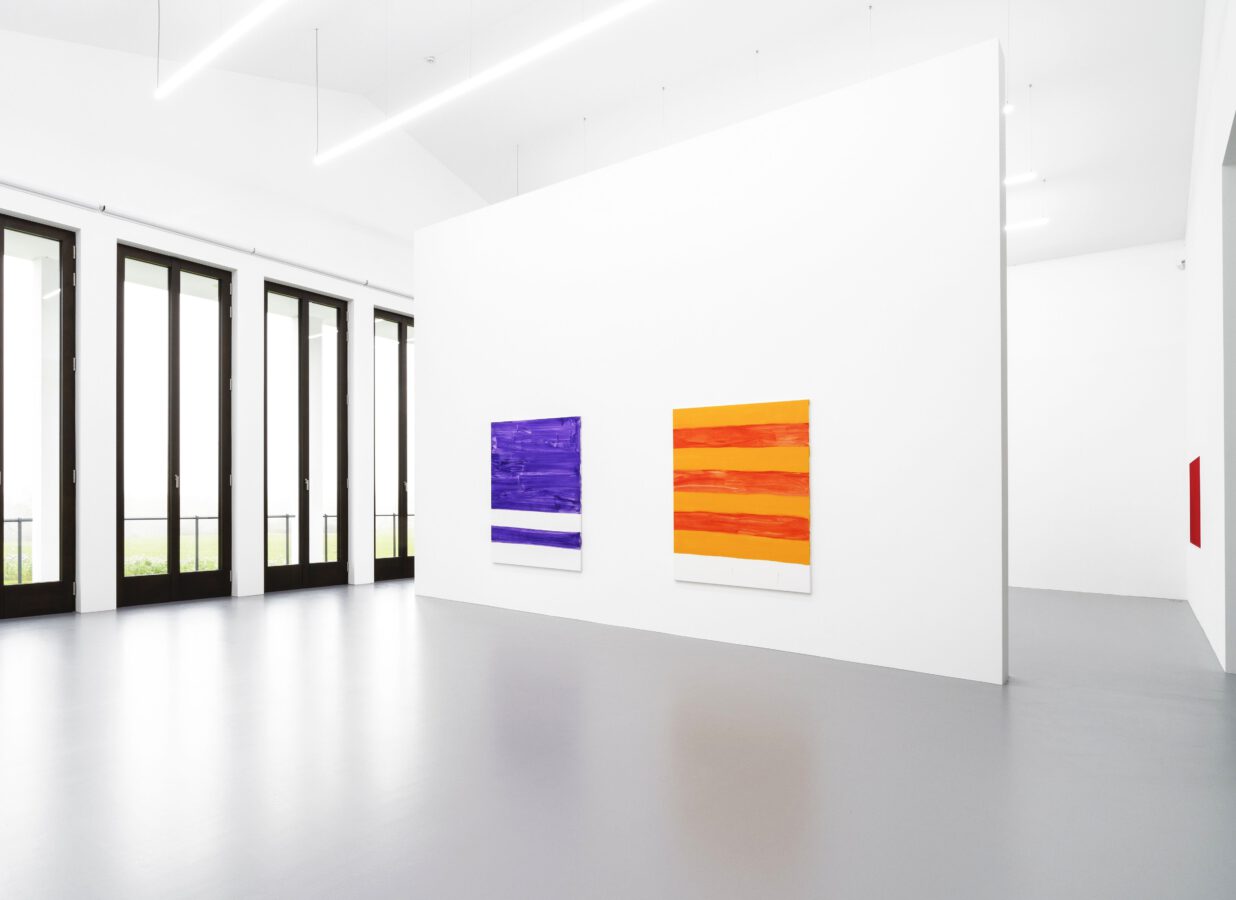 Beth Letain / Günther Förg
Beth Letain / Günther Förg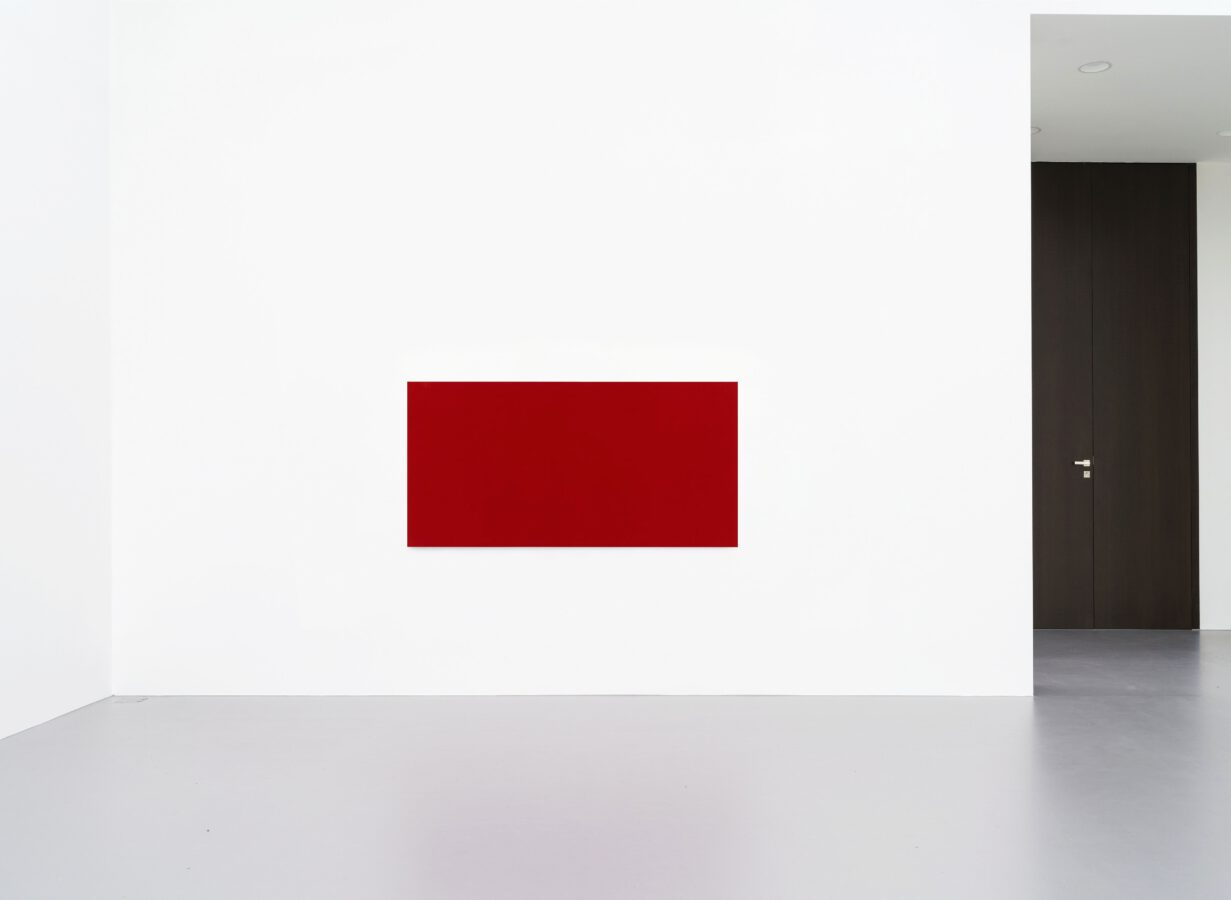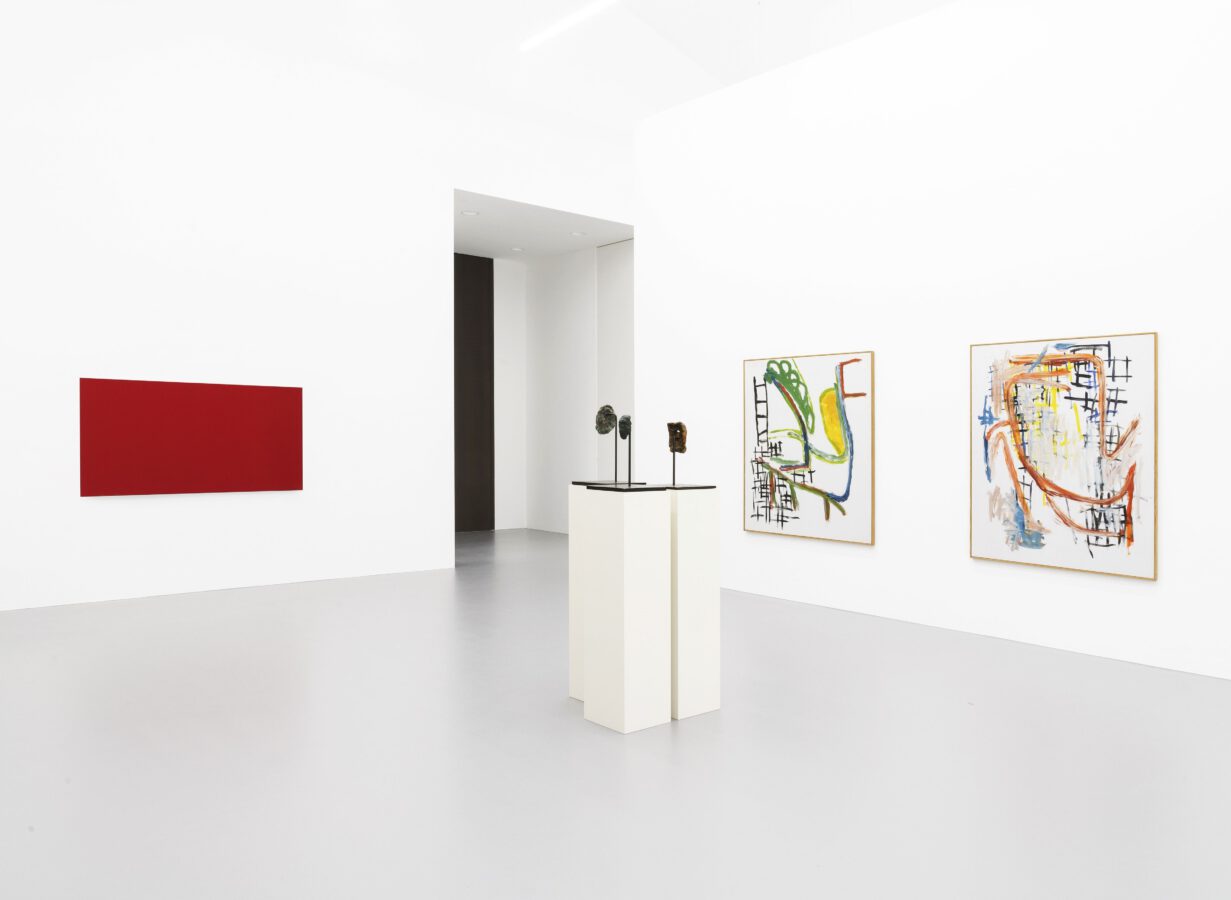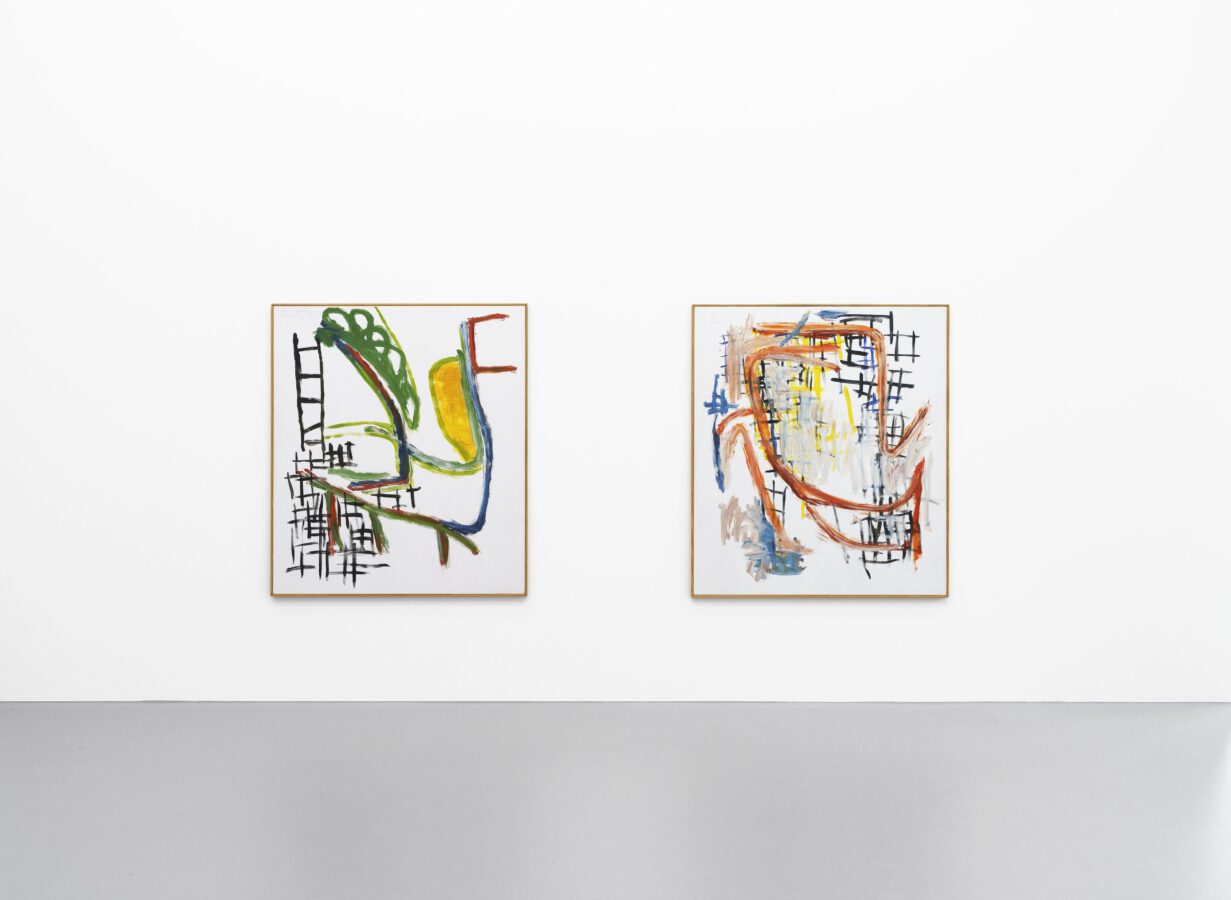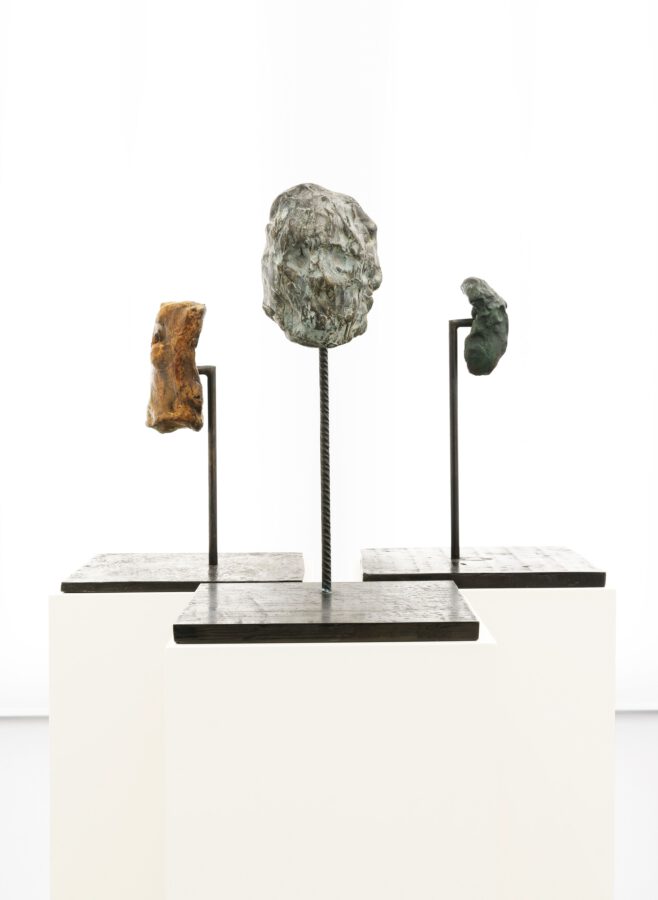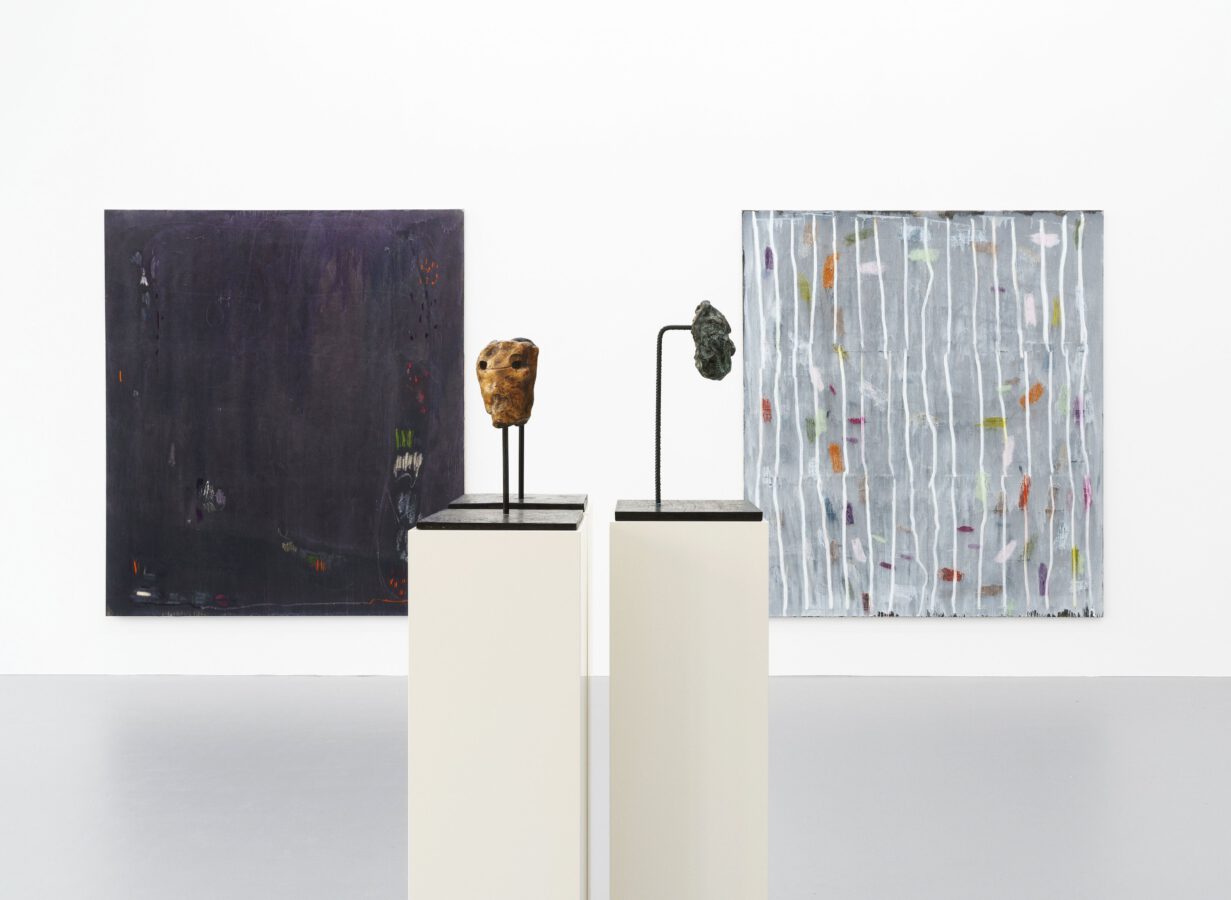 Günther Förg / Stefan Müller
Günther Förg / Stefan Müller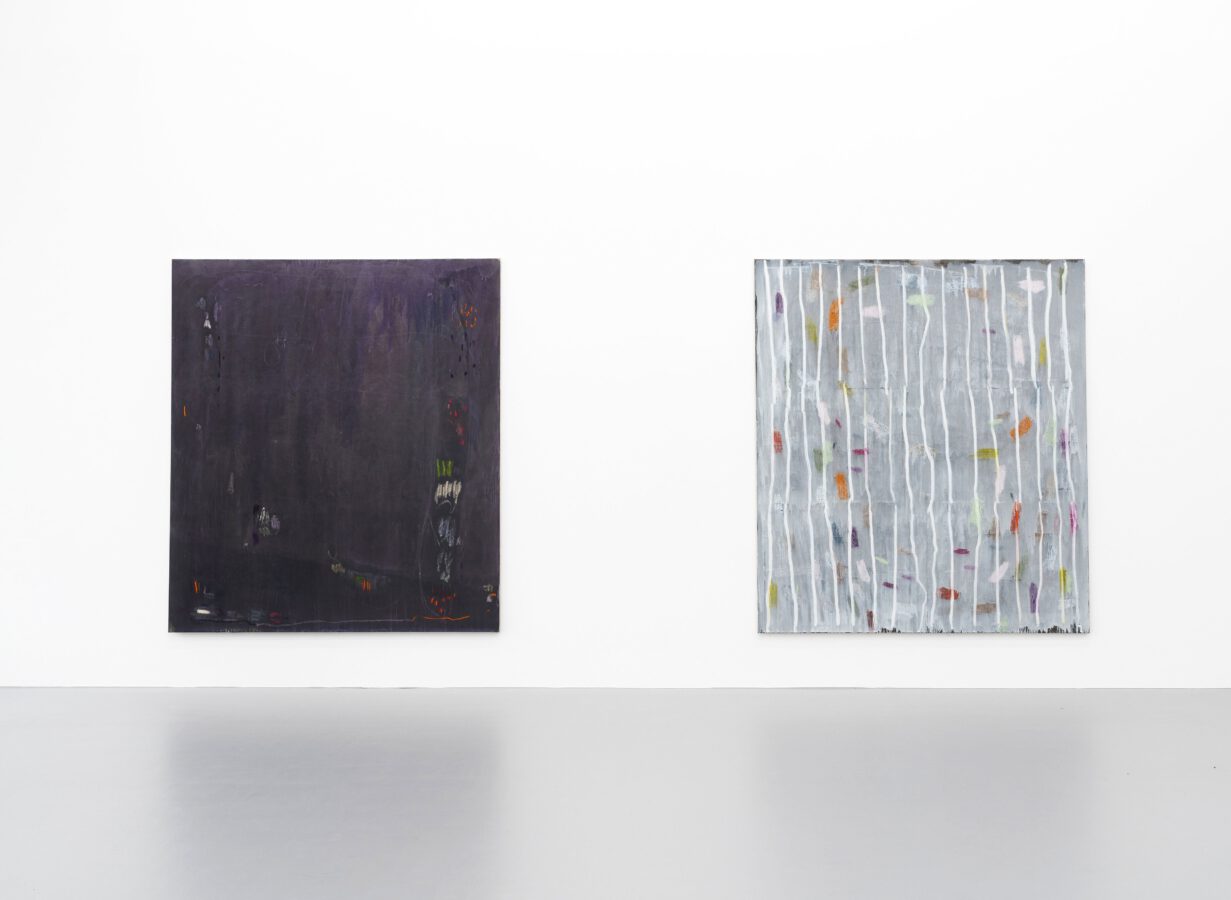 Stefan Müller
Stefan Müller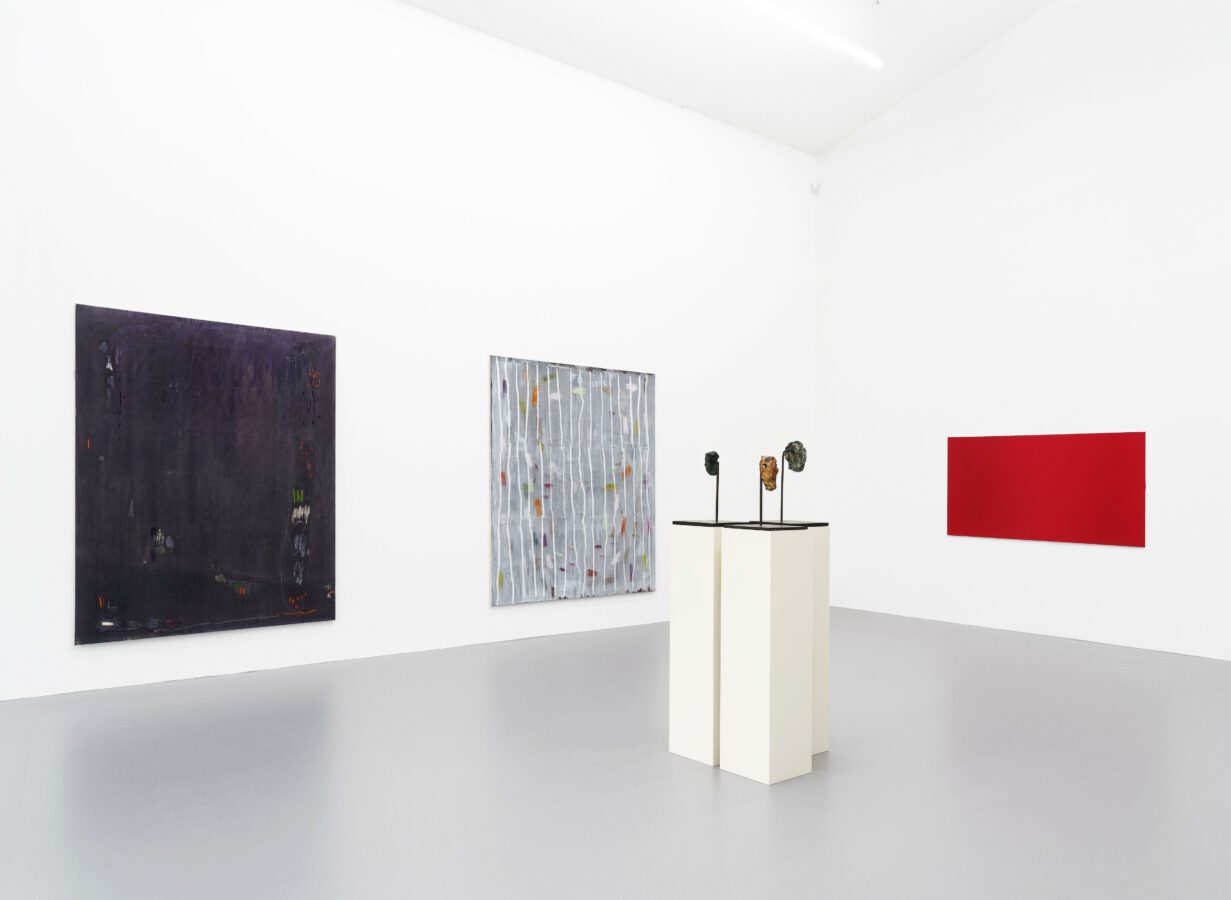 Stefan Müller / Günther Förg
Stefan Müller / Günther Förg
Gefragt, woran er zurzeit arbeite, erwiderte Günther Förg, er male nur für sich, an »nichts besonderem«. Seine beiläufige Antwort mit all ihrer Untertreibung lieferte den Titel für die Eröffnungsausstellung der Friedrichs Foundation.

Denn was gibt es künstlerisch Persönlicheres, als ›nur‹ für sich schaffen zu können? Und was ist besonderer, als solch einem Werk, voll individueller Erfahrung und Empfindung, zu begegnen? Geradezu umgekehrt verhält es sich mit einer Stiftung, die eben nicht allein für sich, sondern selbstlos für andere tätig ist.

Nothing in particular ist also eine augenzwinkernde Verbeugung vor Günther Förg, dessen Werk der Stiftung eng verbunden ist, und zugleich der Auftakt des kommenden Ausstellungsprogramms, das ausdrücklich junge Künstlerinnen und Künstler in Weidingen fördern und vorstellen wird.


Das Werk von Günther Förg besitzt eine Freiheit, die selbst unüberbrückbare Gegensätze wie Donald Judd und Georg Baselitz malerisch zu einem Ganzen vereint. Ästhetische Erfahrung ist für ihn körperlich und Farbe immer ein räumliches Phänomen. Strahlend hell verbindet sie sich in sanften Reflektionen mit dem umgebenden Raum und der Architektur. Förgs Bildern muss »der eigene Körper entgegengesetzt werden«.

Sein verborgener Bezug zu den schemenhaften Gestalten und ornamentalen Bildstrukturen Edvard Munchs überrascht deshalb keineswegs. Stuhllehnen oder Bettgestelle verzieht er zu kruden Lineaturen, gerasterte Muster oder aufgebauschte Kissen wirft bildnerisch er umher. Immer ist der Ausgangspunkt der eigene Körper. Die Hand fragt sich, wie man einen Kopf macht, und formt zeichenhaft Phantome eines Antlitzes. Menschliche Existenzzeichen.

Und dann seine letzte große Geste. Licht und ungebunden, doch voneinander gehalten, sind die einzelnen Farben zu ihrer vollen Erscheinung gebracht. In seinen späten Tupfenbildern bewahrt Förg die uneingelösten Möglichkeiten der Moderne. Seine Malerei ist ein fortwährendes Ringen – um die eigene Stimme, die eigene Sprache. Womit er für unsere Gegenwart nach wie vor bedeutsam und wichtig bleibt.


Unmittelbar konfrontieren uns Madeleine Boschans Plastiken. Was aber geschieht im Dazwischen? Was ist der gemeinsame Erfahrungsraum? So, wie ein Wort zwischen zwei Personen einen gemeinsamen Raum eröffnet, besitzt jede Plastik mit raumbildender Kraft ihren eigenen Ort. In der Begegnung achten wir auf unseren eigenen Ort, doch unversehens, »sanft und unvergänglich«, öffnet sich in diesem Augenblick ein ungleich weiterer Raum an Erfahrungen, Verweisen und Geschichte. Der uns mit einbezieht und selbst noch zu Förgs Drei Objekten, 1978–1979, reicht.


Beth Letain entwickelt ihre Gemälde direkt aus der Farbe. Impulsiv und zugleich präzise auf offenem Bildfeld kalkuliert. Die Farben fließen und schwingen, überlagern sich in leuchtend transparenten Bändern. In gebrochenen geometrischen Konstellationen hebt eine Geste an, greift über sich hinaus und wird sogleich mit rhythmischem Puls abgelenkt oder zum Halt gebracht. Wie schwärmerisches ›Herzklopfen‹ oder wüste »Mänaden«, die rauschhaften Begleiterinnen des Dionysos.


Vorsichtig fügt Stefan Müller seine Bilder. Die Schichten, Schlieren, Tropfen und Lineaturen der Farbe sind hauchzart. Wie Dunst oder Nebel legen sie sich auf die Fläche. Müller lässt sie verwirbeln, wie im Gegenlicht oder auf einer alten Schultafel verbleichen. Seine Bilder gleichen flüchtige Notaten, hingeworfen wie auf einem wehenden Blatt Papier. Er holt sie aus der Empfindung eines Augenblickes, Tages oder der Erinnerung und für kurze Zeit gelangen sie in der Betrachtung zu berührender Präsenz.Asked on what he was currently working, Günther Förg replied he was only painting for himself, on »nothing in particular.« This casual answer with all its understatement gave the title for the inaugrual exhibition of the Friedrichs Foundation.

For what is more personal, as an artist, than being able to create ›only‹ for oneself? And what is more special than encountering such a work, full of individual experiences and sentiment? With this foundation, it's just the opposite, which is active not only for its own sake, but selflessly for others.

Thus, Nothing in particular is both a tongue-in-cheek bow to Günther Förg, whose work and memory is very close to the foundation, and the prelude to the upcoming exhibition program, which will expressly promote and present young artists in Weidingen.


Günther Förg's work possesses a freedom which unites even incompatible opposites such as Donald Judd and Georg Baselitz into a painterly whole. For him, aesthetic experience is physical and color is always a spatial phenomenon. In radiant brightness and gentle reflections, it relates to the surrounding space and architecture. Förg's paintings must be »opposed to one's own body.«

His hidden references to Edvard Munch's figures, schemes and ornamental structures is therefore not at all surprising. He distorts chairs or bedsteads into crude lineatures and tosses gridded patterns or puffed-up pillows about the planes. The starting point is always his own body. The hand asks itself, how to make a head and forms faces like signs or phantoms. Signs of human existence.

And then his last great gesture. Light and unbound, yet held by each other, the individual colors are brought into full appearance. In his late spot paintings, Förg preserves the unredeemed possibilities of modernism. His painting is a continuous struggle—for his own voice, his own language. With which he remains significant and important for our present.


Madeleine Boschan's sculptures confront us directly. But what happens in-between? Just as words between two people open up a shared space, each sculpture with space-creating capability possesses its own place. In such an encounter, we pay attention to our own place, yet unexpectedly, »gently and imperishably«, an incomparably wider space of experiences, references and history opens up in this—involves us and including even Förg's early Three Objects, 1978-1979.


Beth Letain develops her paintings directly out of color. Impulsive and at the same time precisely calculated on the open pictorial fields. The colors flow and vibrate, overlapping in luminous transparent bands. In broken geometric constellations a gesture is struck, reaches beyond itself and is immediately deflected or brought to a halt with a rhythmic pulse. Like rapturous »Heartthrobs« or raging »Maenads,« the reeling companions of Dionysus.


Carefully, Stefan Müller amalgamates his paintings. Layers, streaks, drops and lineatures of paint are waver-thin. Like a haze or fog, they settle upon the surface. Müller lets them swirl or fade as if backlit or on an old blackboard. His pictures resemble fleeting notations, thrown down as if on wafting sheets of paper. He takes them from the sensation of a moment, day or memory, and for a short time they attain a touching presence in our contemplation.